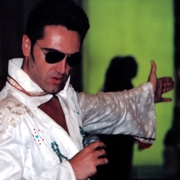 Elvis (since 2001…)
Elvis tribute
Role: Elvis
The interpretation of the mythical King of R n'R, is an activity that I do in the most different situations, from the singing contests, to fashion shows, to private organizations. I've partnered with several bands, or I perform singly.
No problem, ever!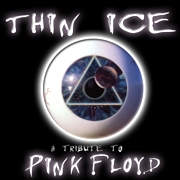 Thin Ice (2012-2018)
A Tribute to Pink Floyd
Role: lead voce / rhythm guitar
"Thin Ice" are a tribute to Pink Floyd, in which the show, beyond the music, is completed by synchronized concept videos. The musicians, big rock fans, recreate faithfully all the tiny shades, typical in the floydian sound.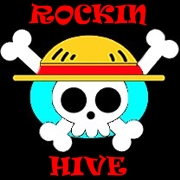 Rockin' Hive (2011 – 2015)
Cartoons Band
Role: guitars 
"Rockin Hive" are a tribute to italian Cartoons, modern and historic. The band is a quartet, in which there are three wild vocalists, full of style.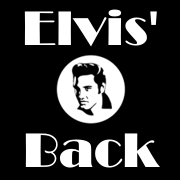 Elvis' Back (2009 – 2011)
Elvis tribute
Role: Elvis
"Elvis' Back" was a tribute to the King Elvis Presley, we played rock'n roll, and we gave a huge show. The musicians are full of passion and heart, and the fever has been really high!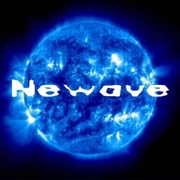 Newave (2008)
World Music
Role: lead/rhythm guitar
"Newave" was a band with a big emotive impact, in which I had, on demand, the guitar player role. I was a guest! As universally noticed, the huge thrust that was in this band is to be ascribed to the great Fle Music!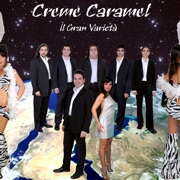 Creme Caramel (2007)
Italian music
Role: lead voice
"Creme Carmel" was a variety show, in which the "Ellepi" band interacted with dancers, to create a show full of lights, souds, colors; it's been a pleasure to work with the "Lord of the synths" !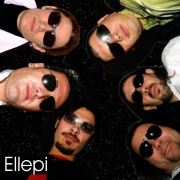 Ellepi (2007)
Italian music
Role: lead voice
"Ellepi" was born to perform the classical tunes of the italian production, from the 70's; it's been a pleasure to work with the great Frank… on stage he never stays still !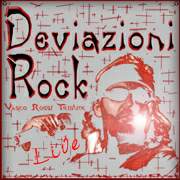 Deviazioni Rock (2006)
Vasco Rossi tribute
Role: voce
The experience with "Deviazioni Rock" was fast but intense. Unfortunately the band splitted for life reasons, not connected to music. The groove expressed by this band was really special. ARRWORRWI!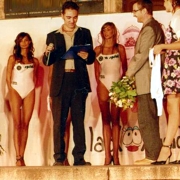 Trinas de Oro (2003 – 2006)
Cultural association (fashion and beauty contests)
Role: announcer, Elvis  
With the no-profit association "Trinas de Oro", led by the president Mariella Mocci, I had different cooperations that brought me on stage as announcer, in fashion and beauty shows.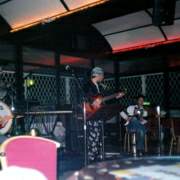 Alma (2002 – 2005)
Italian/world rock
Role: voice, acoustic guitar  
"Alma" was a rock band, in which I was, depending on demand, guitar player, keyboard player or voice. The soung highly aggressive, was supported by the big Claudio "S.Avendrace", that I want to thank… for everything.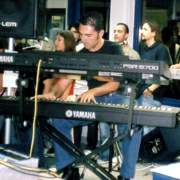 Woodhouse Family (2003)
Musical, soundtracks
Role: keyboards 
"Woodhouse Family" è has been a nice experience. The band was counting 30 people, among which 2 female voice choirs, and 2 male. The creator and director of the band, Enrico Caddeo, is a really incredible person.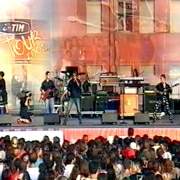 Gufi in blue jeans (1999 – 2004)
Rock
Role: guitars/voice 
"Gufi in Blue Jeans" (Owls in Blue Jeans) has been a band in which me and Joey, by the way even a dear friend, interacted in a lot of situations, from private events up to national events. That brought us to do music, but even television, radio… well done!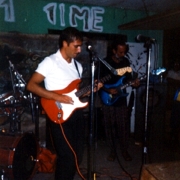 Jam session de Puerto Viejio – COSTA RICA (1998)
Blues
Role: voice/guitar
"Jam session" has been a unique experience. For one month I was given the opportunity to explore the marvellous blues world. I can absolutely say it was during this period that I discovered this amazing genre… non properly genre… but a lifestyle !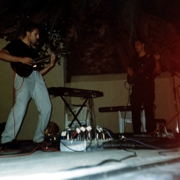 Pop Corn (1993 – 1996)
Italian/world rock
Role: lead/rhythm guitar 
"Pop Corn" was the natural evolution of "Flac Mad". In this band several characters alternated, like Il Barbera, Acrostico, and Valerio Pisu. But the spiritual leader was always him: Kekko Lodde.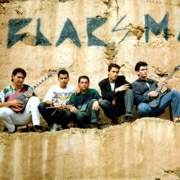 Flac Mad (1990 – 1992)
Italian/world rock
Role: lead guitar/bass
I can't forget the first band. With "Flac Mad", on September 7th 1992, I made my maiden concert on a stage. The band was bloody and diabolic. I want to thank, for his big devotion, the great guitar & violin teacher: Davide Steve Mura.